I know this has been done before just wanted to go in depth of how I did mine....
Parts List....
AKA 1/8 Wheel adapters...
Proline "split six" wheels...
Proline Badlands tires...
Jconcepts rc8e illuzion body...
Hpi hellfire wing...
Hot Bodies body mount...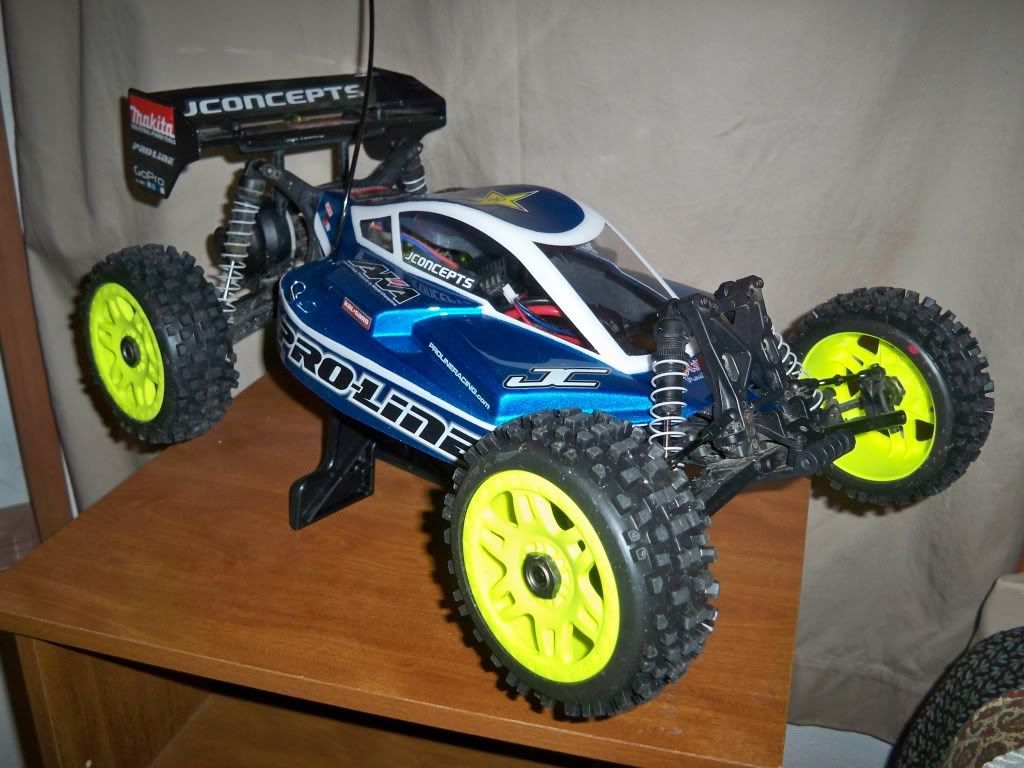 I removed the front and back bumpers, added a small piece of round plastic from the rear bumper to make a hold down for the front of the body...Trimmed the body to fit between the front shack tower...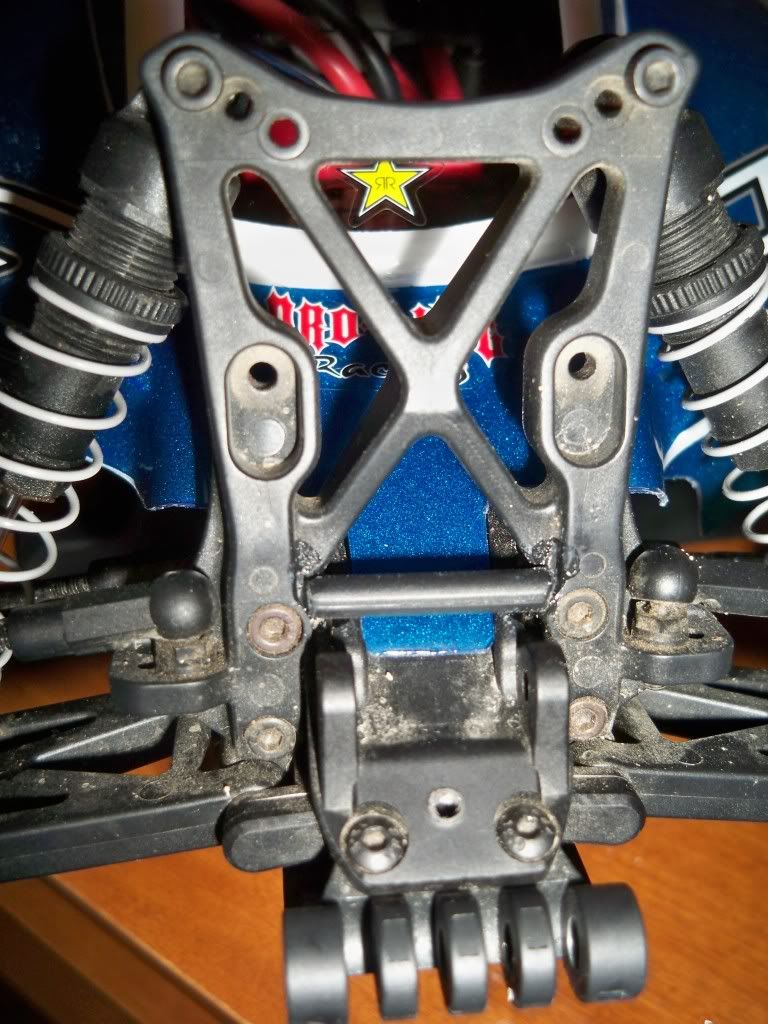 Mounted the Hellfire wing to the factory body mounts...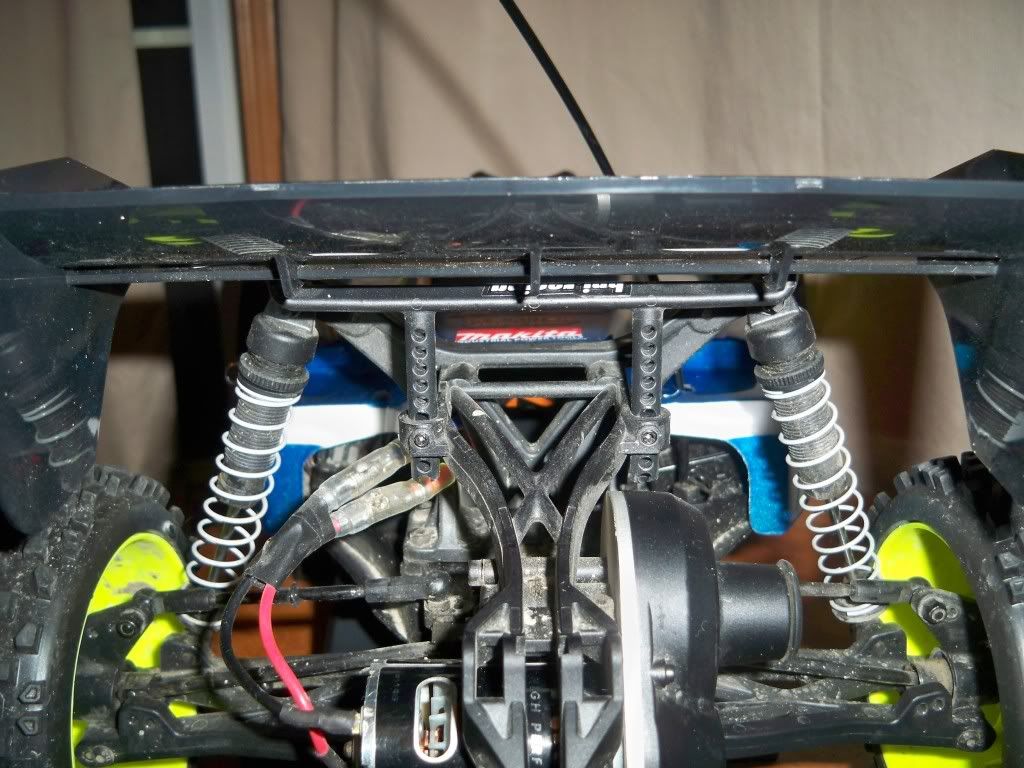 Used the Hot Bodies body mounts in the rear mounting hole of the side bars...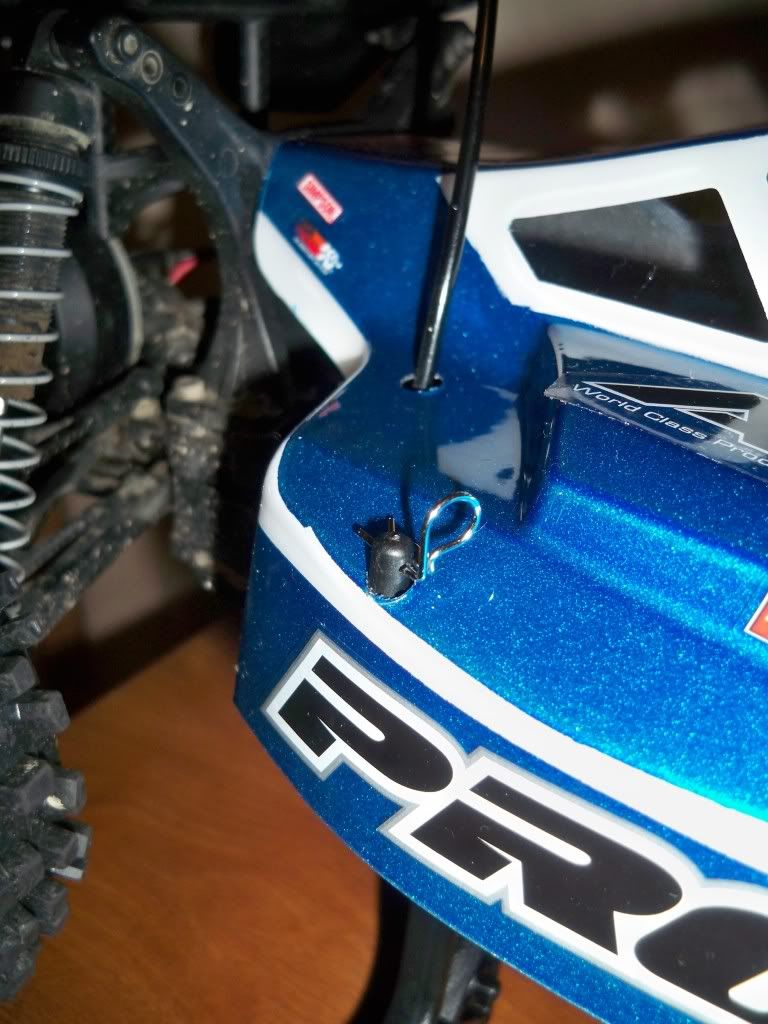 Installed wheel adapters and mounted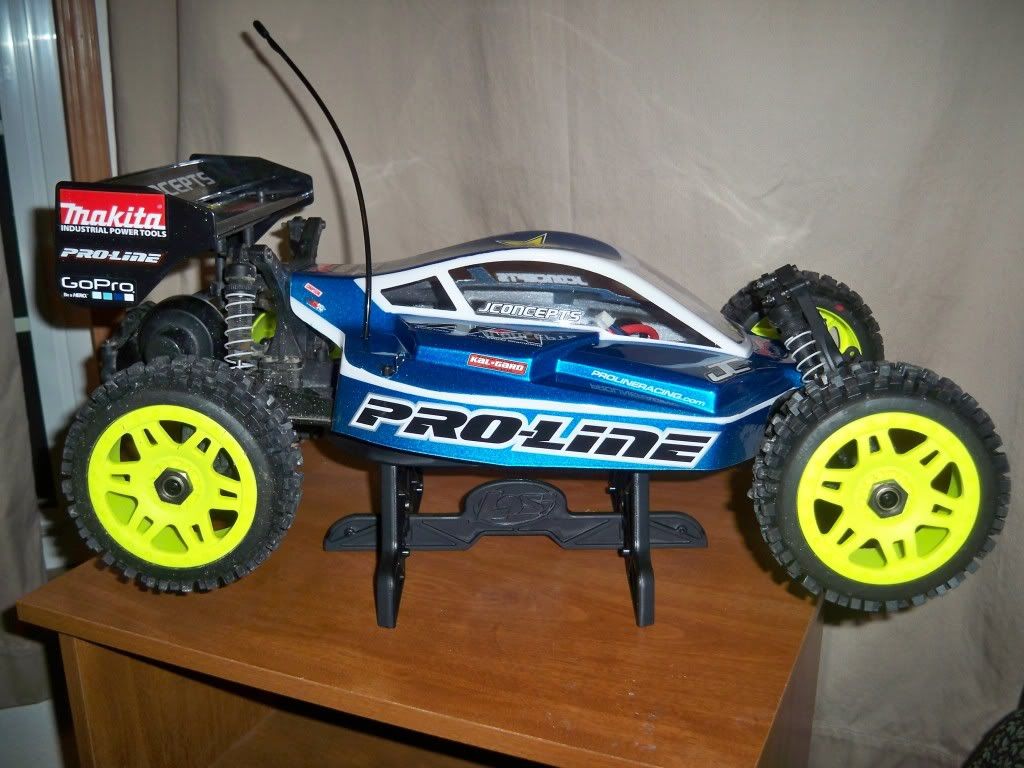 ed wheels...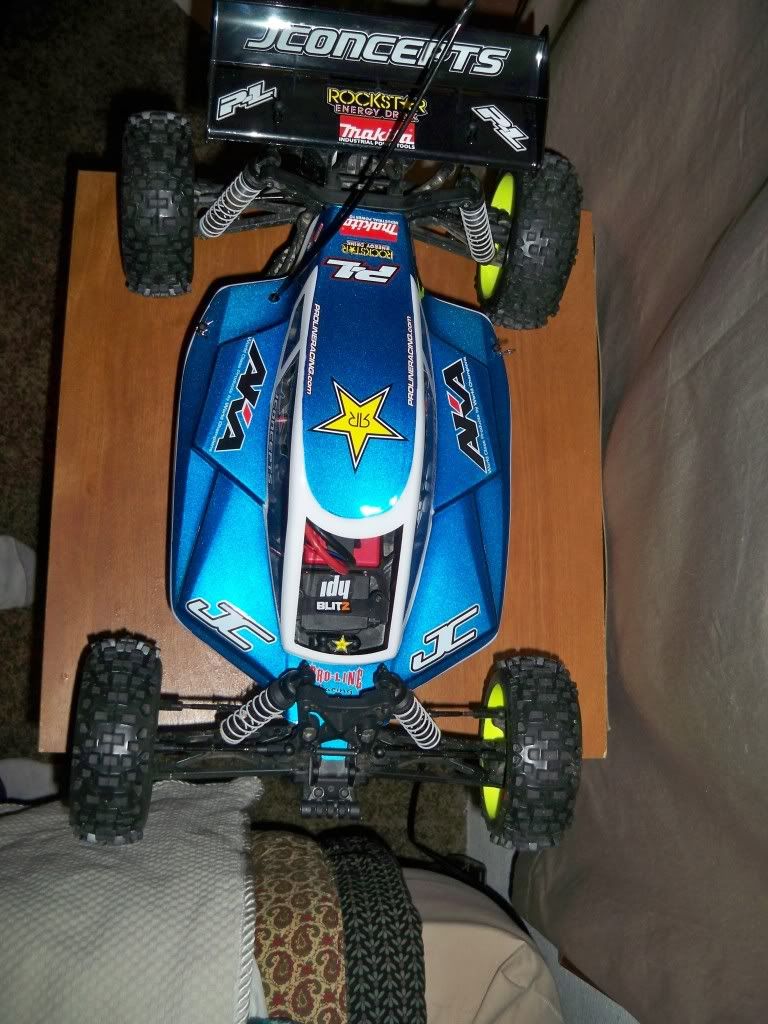 Thats my creation...haven't had good enough weather to run it much but handles much better and the improved grip is fantastic......